wahwah666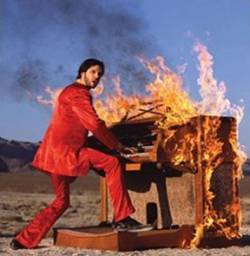 Joined: 25 Jul 2009
Posts: 3
Location: Bucks, UK
Posted: Sun Jul 26, 2009 6:51 pm

Post subject: Hi people

---

Just saying hello...I'm an old, fat guitar tutor been playing for 30+ years and so have lots of influences including Guthrie who seems to have bored a new hole into the ASS of guitar playing! (that's meant as a compliment btw!). A lot of my teenage students want to learn his stuff (much to my horror!) and I'm just waiting for him to go supernova as I'm sure he will. He has the ear of most of the top dogs and is making headway.

Besides Guthrie, I worship at the temples of SRV, EVH, Paul Gilbert, Kelly Joe Phelps, Bill Nelson, Alex Lifeson, Doug Aldrich, John Petrucci, Andy Timmons, John Sykes, Jake E Lee, Dave Gilmour, Nuno Bettencourt, Gary Moore, Warren Haynes, Dan Huff, Joe Bonamassa, Neal Schon, Matt Bellamy...millions really!

Hope to join in with all the stuff going on.
Cheers.
_________________
"Tone is in the fingers...let it out!"